The power output of
Dual Motor Electric Scooter
can vary depending on the specific design and configuration of the scooter. In some cases, the power output of the dual motors can be controlled or adjusted independently, while in other cases, the motors may operate in synchronization with a fixed power distribution.

Here are a few scenarios regarding the power control of dual motors:
1.Independent Control: Certain dual motor electric scooters feature advanced control systems that allow riders to adjust the power output of each motor independently. This means you can allocate more power to one motor while reducing the power to the other, providing flexibility and customization in terms of acceleration, speed, or torque distribution.
2.Synchronized Control: Other dual motor electric scooters have a fixed power distribution, where both motors operate in synchronization. In such cases, the power output is distributed equally or according to a predetermined ratio between the two motors. The power distribution is typically optimized to provide balanced performance and stability.
3.Predefined Modes: Some dual motor electric scooters may offer preconfigured power modes or settings that automatically adjust the power output of both motors based on the selected mode. For example, there might be an eco mode that prioritizes energy efficiency and range, a standard mode for balanced performance, and a sport mode for maximum power and acceleration. These modes adjust the power output of both motors simultaneously.
It's important to note that the power control capabilities of dual motor electric scooters can vary significantly depending on the specific model and manufacturer. It's advisable to refer to the product specifications or consult the manufacturer's documentation to understand the power control options available for a particular dual motor electric scooter.
Emuze Updated GO2X With Dual Suspension Offroad Electric Scooter,CE Certified ,60V 1500W Powerful Single Rear Motor,Fast Folding in Three Seconds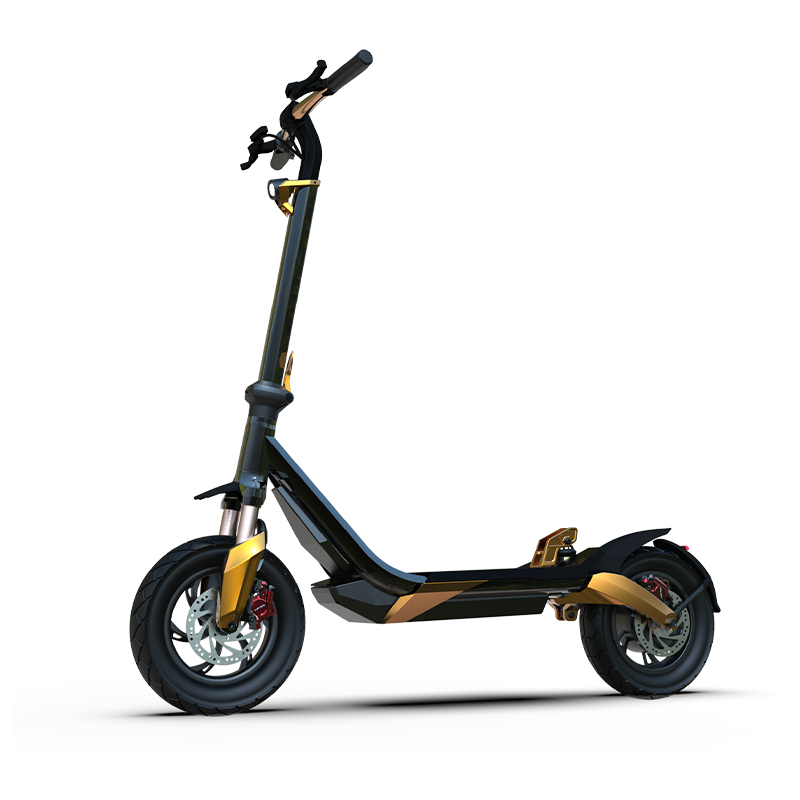 Features:The GO2X is an innovative electric scooter with dual Suspension fork  that aims to set new category standards in design, engineering and dynamics. Utilizing a unique 12-inch-wide tires, it is extremely comfortable, intuitive and fun to ride.The scooter is being built with a state of the art technology, an aircraftgrade aluminum delta box chassis offering a rigid and durable structurewhile keeping weight to the minimum. Using a newly designed forgedmechanism,folding takes just 3 seconds, so it can easily be carried anywhere.All of these great features make the GO2 one of the best solutions for urban commuting, Cross country.