An
offroad electric scooter
is a type of electric scooter designed to be used on rough terrain, such as dirt paths, gravel roads, and other uneven surfaces. Offroad electric scooters typically have larger wheels and more powerful motors than traditional electric scooters, allowing them to handle rough terrain more easily.

Offroad electric scooters may have features such as wider and thicker tires with deeper treads, improved suspension systems, and stronger frames to withstand the rigors of off-road use. They may also have longer battery life and greater range compared to traditional electric scooters to allow for longer rides on rough terrain.

These types of scooters are popular among outdoor enthusiasts who enjoy exploring trails and other off-road areas, as well as those who use them for transportation on uneven city streets. They offer a fun, eco-friendly alternative to traditional gas-powered ATVs or dirt bikes.
However, it's important to note that offroad electric scooters may not be legal for use on public roads in all areas, and riders should always wear appropriate safety gear, such as a helmet and protective clothing, when riding off-road.
Emuze Updated GO2X With Dual Suspension Offroad Electric Scooter,CE Certified ,60V 1500W Powerful Single Rear Motor,Fast Folding in Three Seconds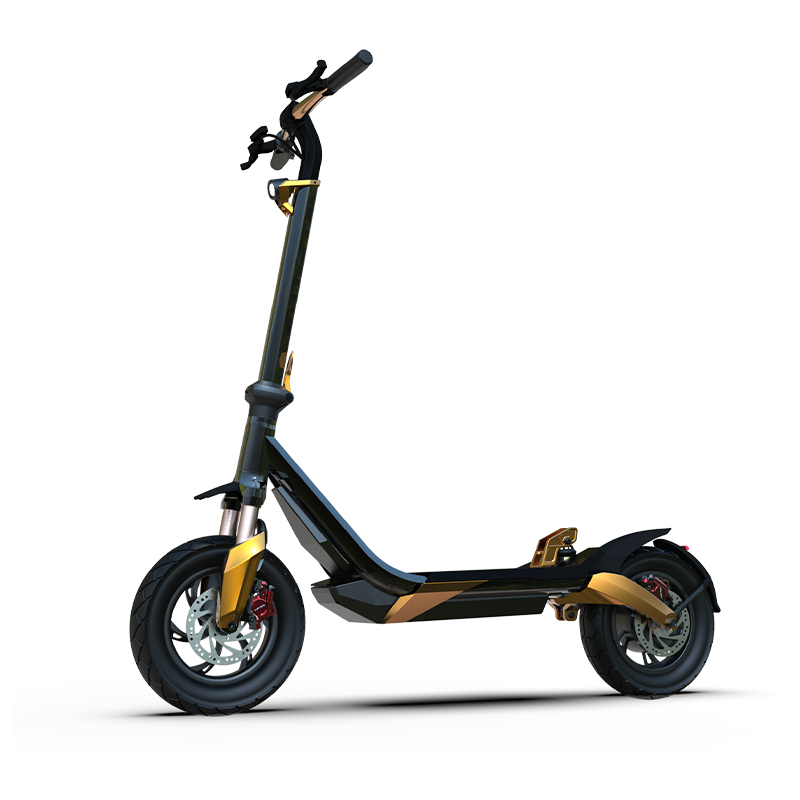 Features:The GO2X is an innovative electric scooter with dual Suspension fork  that aims to set new category standards in design, engineering and dynamics. Utilizing a unique 12-inch-wide tires, it is extremely comfortable, intuitive and fun to ride.The scooter is being built with a state of the art technology, an aircraftgrade aluminum delta box chassis offering a rigid and durable structurewhile keeping weight to the minimum. Using a newly designed forgedmechanism,folding takes just 3 seconds, so it can easily be carried anywhere.All of these great features make the GO2 one of the best solutions for urban commuting, Cross country.