EEC stands for European Economic Community, which is a certification mark that ensures that products meet the safety, health, and environmental standards set by the European Union. EEC scooters are electric-powered two-wheelers that meet the safety and performance requirements of the European regulations. These vehicles have a rechargeable battery that powers a small electric motor, which drives the rear wheel.

Benefits of EEC Scooters
One of the main benefits of EEC scooters is their environmental friendliness. Unlike gasoline-powered vehicles, EEC scooters produce zero emissions and do not contribute to air pollution. This makes them an ideal choice for urban areas where air quality is a major concern. Additionally, EEC scooters are much quieter than gasoline-powered vehicles, which reduces noise pollution.
EEC scooters are also more cost-effective than traditional modes of transportation. The cost of electricity required to charge an EEC scooter is much lower than the cost of gasoline for a car or motorcycle. Moreover, the maintenance cost of an EEC scooter is significantly lower than that of a gasoline-powered vehicle, as they require fewer parts and have a simpler design.
Another benefit of EEC scooters is their ease of use. They are lightweight, compact, and easy to maneuver, making them ideal for navigating through crowded urban streets. EEC scooters also have a lower top speed than motorcycles, which makes them safer for riders and pedestrians.

Impact on the Transportation Industry
EEC scooters are changing the way people commute in urban areas. They are becoming a popular alternative to cars, motorcycles, and public transportation. This has the potential to reduce traffic congestion, air pollution, and carbon emissions. Moreover, EEC scooters can help to reduce the demand for parking spaces, which is a major issue in many cities.
The rise of EEC scooters is also creating new business opportunities in the transportation industry. Many companies are now offering EEC scooter rental services, which allow users to rent scooters for short periods of time. This is a cost-effective and convenient way to travel short distances without the need for car ownership.

Conclusion
EEC scooters are a sustainable solution for urban mobility. They are environmentally friendly, cost-effective, and easy to use. As the demand for sustainable transportation grows, EEC scooters are becoming an increasingly popular choice for short-distance travel. This has the potential to reduce traffic congestion, air pollution, and carbon emissions, while also creating new business opportunities in the transportation industry.
Emuze Updated GO2X With Dual Suspension Offroad Electric Scooter,CE Certified ,60V 1500W Powerful Single Rear Motor,Fast Folding in Three Seconds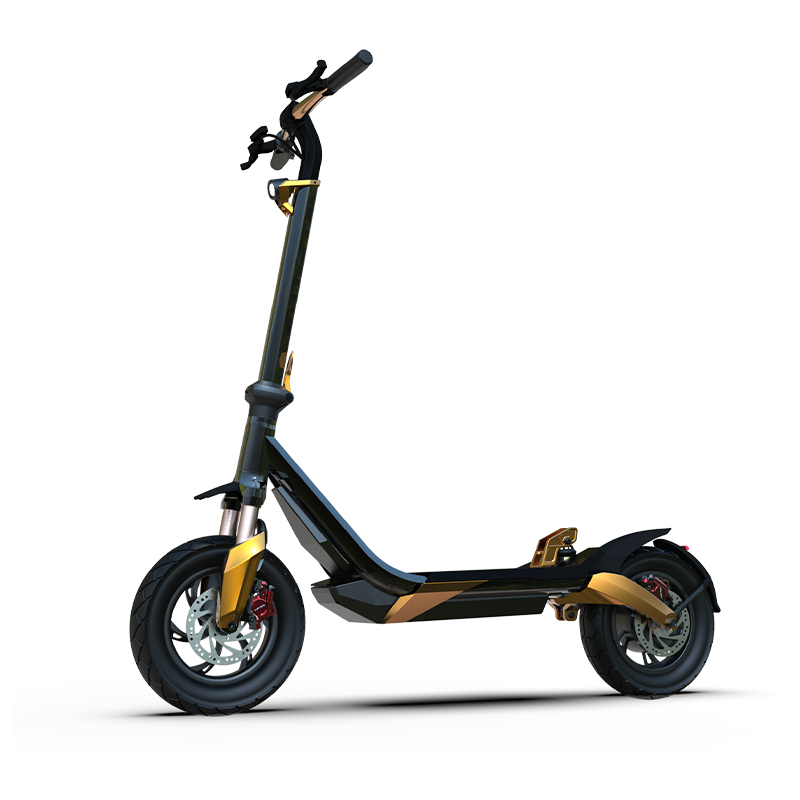 Features:The GO2X is an innovative electric scooter with dual Suspension fork  that aims to set new category standards in design, engineering and dynamics. Utilizing a unique 12-inch-wide tires, it is extremely comfortable, intuitive and fun to ride.The scooter is being built with a state of the art technology, an aircraftgrade aluminum delta box chassis offering a rigid and durable structurewhile keeping weight to the minimum. Using a newly designed forgedmechanism,folding takes just 3 seconds, so it can easily be carried anywhere.All of these great features make the GO2 one of the best solutions for urban commuting, Cross country.