1.Dirt and gravel paths: Most off-road electric scooters are designed with sturdy wheels and a durable frame that can handle bumpy and uneven terrain, such as dirt and gravel paths.


2.Grass and uneven terrain: Off-road electric scooters with larger wheels and higher ground clearance can easily navigate through grassy and uneven terrain.


3.Hills: Many off-road electric scooters come with powerful motors and brakes, making it easy to tackle hills and steep inclines.


4.Sand and beaches: Off-road electric scooters with fat tires and a wide wheelbase are well-suited for sandy terrain, such as beaches and dunes.


5.Mud and wet conditions: Some off-road electric scooters are designed with water-resistant components and tires with good traction, making them suitable for muddy or wet conditions.


However, it's important to note that not all off-road electric scooters are created equal. Before taking your scooter on any challenging terrain, be sure to check the manufacturer's recommendations and specifications to ensure that your scooter is capable of handling the terrain you plan to ride on.
Emuze Updated GO2X With Dual Suspension Offroad Electric Scooter,CE Certified ,60V 1500W Powerful Single Rear Motor,Fast Folding in Three Seconds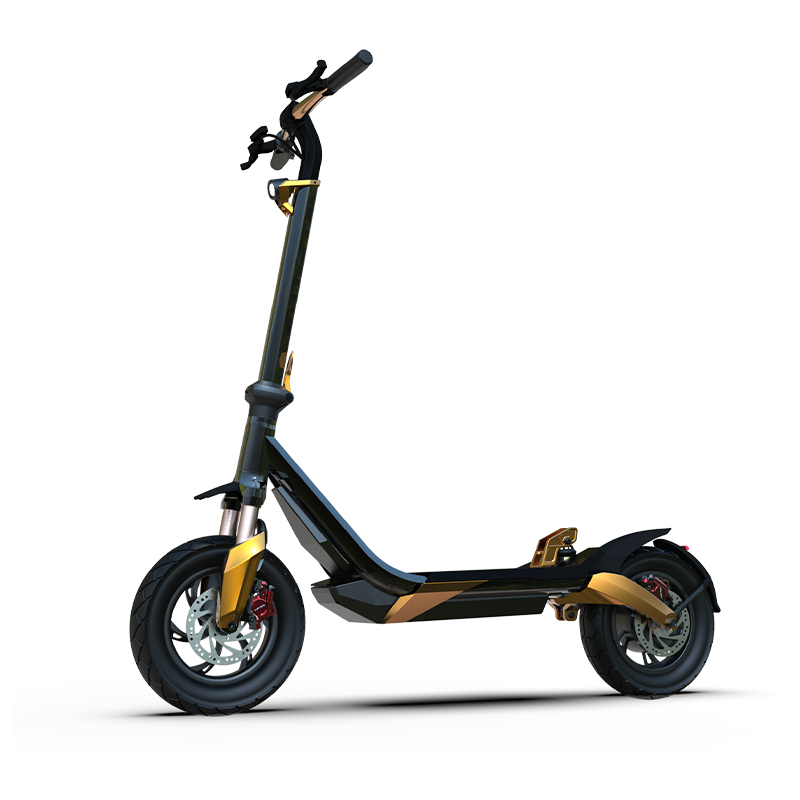 Features:The GO2X is an innovative electric scooter with dual Suspension fork  that aims to set new category standards in design, engineering and dynamics. Utilizing a unique 12-inch-wide tires, it is extremely comfortable, intuitive and fun to ride.The scooter is being built with a state of the art technology, an aircraftgrade aluminum delta box chassis offering a rigid and durable structurewhile keeping weight to the minimum. Using a newly designed forgedmechanism,folding takes just 3 seconds, so it can easily be carried anywhere.All of these great features make the GO2 one of the best solutions for urban commuting, Cross country.